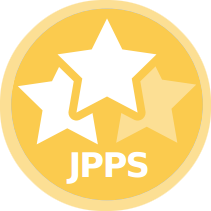 Focus and Scope
The Ceylon Journal of Science is published by the University of Peradeniya, Sri Lanka as an open access journal under Sri Lanka Journals Online (SLJOL) platform .
It accepts articles written in English in all areas of Sciences under five themes: Chemistry; Earth and Environment; Mathematics, Statistics and IT; Life Sciences and Physics. Authors can publish their papers in the form of Full-length original Research papers, Invited Lead articles, Review papers, Short communications, Research notes, Case reports, Reviews of scientific books, Opinions, Commentaries and Notes. All the submitted manuscripts will undergo a series of steps to ensure and maintain a high academic standard. There are no page or article processing charges (APC) for authors. The submission of a manuscript will be taken to imply that the work is original, and it or a similar paper (other than an abstract) has not been concurrently submitted elsewhere for publication. The contents of the manuscripts are the sole responsibility of the authors.
All articles published by the journal are deposited with Crossref .
Publication Frequency
The Ceylon Journal of Science is a quarterly journal published in March, June, September and December each year. The journal runs special issues from time to time as the necessity arises, often led by Guest Editors who are experts in the relevant area/subject.
Online First
The journal introduces Online First publishing (i.e. online publication of finalized articles of an upcoming issue) from December, 2023. This feature will allow scientific community to access the latest articles in the field, while authors will also benefit by significantly reduced lead times between submission and publication of their articles. Online First articles will carry a DOI (Digital Object Identifier), and the issue will be kept open until the rest of the articles are being completed. Until the issue is closed, the Online First articles should be cited as follows;
Jayawardhana, J.M., Perera, K.G. & Thomas, P.B. …Article Title….Ceylon Journal of Science. doi:……